Roadwin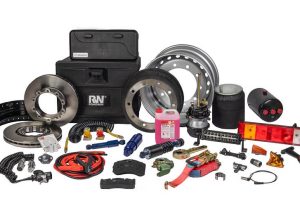 Roadwin
Roadwin is a quality brand of spare parts for commercial vehicles, developed and supported by a major long term investment in people and stock levels.
The Roadwin name guarantees quality for all products in the range.
The Roadwin range and quality is developed to meet the needs of the market, based on our customers' and our own experience in commercial vehicles.
Our chosen manufacturing partners, are leaders in their field. All have ISO, TÜV, TS, EAC quality certificates. In May 2011, Roadwin received the GOST-R certificate for all its products.
Roadwin parts are made on the same production lines as OE. All products are tested in the Technological Test centre of Siauliai University.
The assortment of Roadwin spare parts is covering most important European trucks and trailers. Each of 28 product groups of our range is actual for all markets of biggest part of European countries. Each year more and more new products groups will be added and old product groups assortments will be expanded.
The Roadwin range covers most popular European trucks and trailers. Each of the 28 product groups will be progressively expanded. New product groups will be added.
Under the Roadwin motto, "Stay on your way," our aim is to save the transporter money, by keeping vehicles on the road with minimum down-time and cost.
Roadwin spare parts range:
---
(EU)